Aller au contenu principal
The free Mauril application is available now!
Make 2022 a Language-Learning Year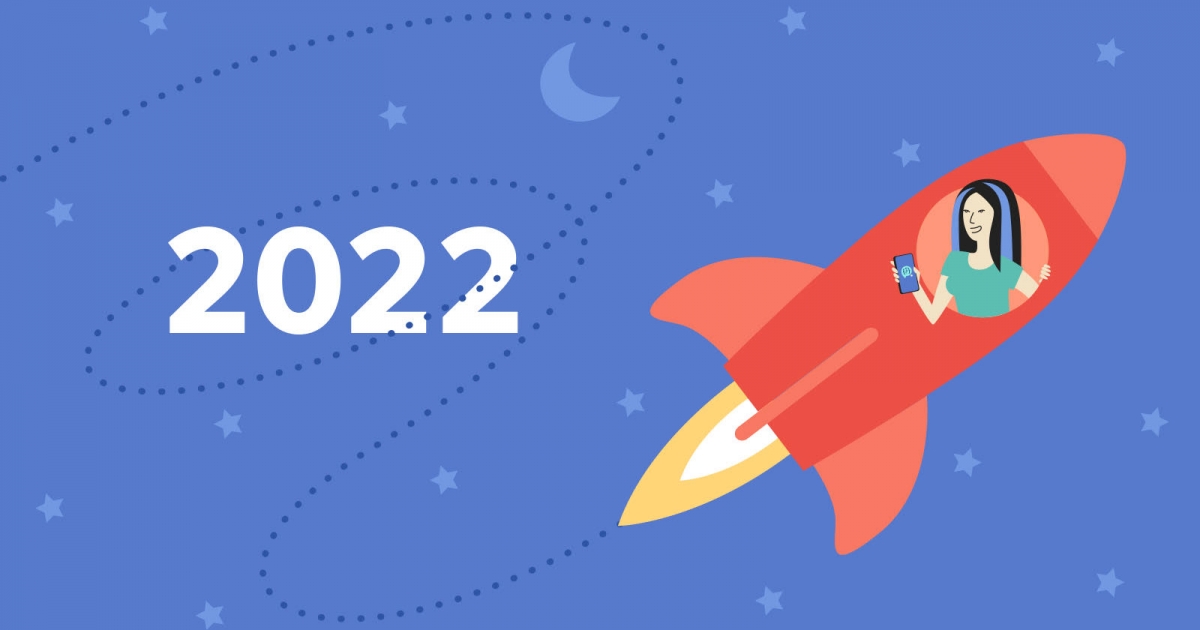 Are you struggling to find time to practise your English or French? You're not alone. Here are some tips and tricks to start the year off on the right foot and help you stick to your language-learning resolutions.
1. Create a routine
Did you know that you can improve your language abilities by practising as little as 15 minutes a day?
The best way to develop a routine is to be consistent. If you already plan your week, make language learning a priority by scheduling study sessions.
On the other hand, if your resolutions don't usually make it past January, try using an already-established habit as a cue to get those 15 minutes of practice in. For example, you could show up early to meetings or appointments and practise while you wait. You could even leave a sticky note next to your dishwasher as a reminder to get through a few language exercises every time you put the dishes away.
The certainty of a routine can also help you deal with the uncertainty that life brings. Coping with unpredictable periods of time feels more doable when we have a little structure in place to fall back on.
2. Go at your own pace
Not everyone requires a fully scheduled day to reap the benefits of a routine, so make the choices that work for you. Choices adapted to your reality will make you happier and more efficient with your time.
Don't hesitate to experiment when finding your rhythm. Practise at different times during the day, in different spaces, by yourself or with friends. Whether it's for a few minutes or a couple of hours—you'll quickly find what works for you and what doesn't. Being able to dedicate yourself to practising your English or French in bursts when you have more time and interest is the perfect way to find the time to practise.
Some days you will be able to do more than others. Keeping things enjoyable and taking the time to rest will also help you process what you've learned.
3. Set personal goals
Why do you want to learn a new language? Do you want to travel, meet new people, develop your listening abilities? Goal-specific milestones will help you track your progress and will motivate you.
Goal-setting steps:
1. Start by clarifying your motivations to learn the language (e.g. "I want to learn French to further my career.").
2. Define what you want to improve (e.g."I want to feel comfortable talking to clients in French.").
3. Find specific ways to achieve your goals (e.g. "I'll find a language partner online and have a 30-minute conversation with them once a week."). Don't set unrealistic goals; you might get discouraged and lose interest after a few weeks.
4. Adjust your goals along the way if they feel unrealistic. Don't forget to have fun! Try doing things you normally enjoy doing in the language you're learning. For example, if you like to cook, try following a recipe in the language you're learning. If you take yoga classes, why not try out a class in a different language, in person or online?
4. Make the most of your free time
Are your goals clear and is your routine set? Take advantage of your commute or time spent waiting in line to log into Mauril and get through an extra unit or complete a Mauril challenge!
If you can't look at your screen, tune in to a French or English radio station, podcast or audiobook. Going for a translated version of something you've already read and enjoyed can make it easier to follow along and stay engaged in the story.
5. Don't worry if things get hard
Learning a new skill takes time, but given enough practice, eventually everything will fall into place. An important, but often overlooked, learning habit is to occasionally take the time to look back on all the progress you've made. Celebrate how far you've already come, and keep going. You're doing great!