Aller au contenu principal
The free Mauril application is available now!
Francophonie Month – Why do we celebrate La Francophonie?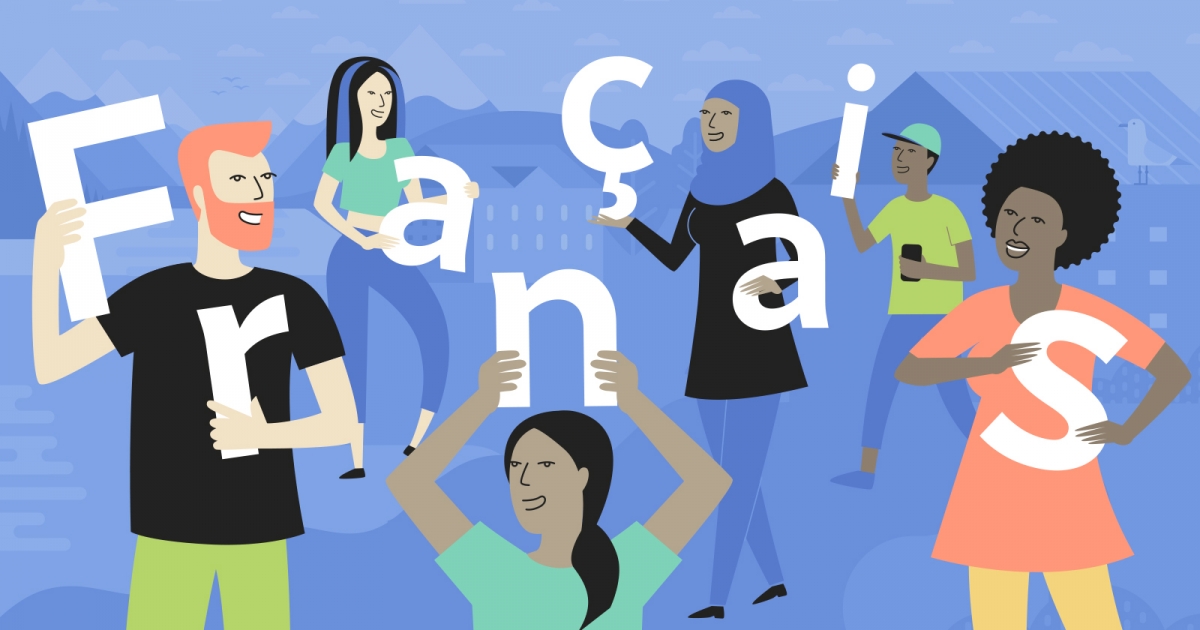 The month of March is Francophonie Month, and each year we celebrate International Francophonie Day on March 20th. But why do we celebrate? These occasions are opportunities to recognize that language is a powerful cultural engine that encourages dialogue between cultures and promotes social cohesion between Francophones, Francophiles and Francophones by adoption. And why spotlight La Francophonie in the Mauril app? Because it is the perfect tool for discovering, learning and exploring the richness, culture and accents of the French language.
As part of the festivities, allow me to share with you three great reasons to appreciate, learn and share the French language!
Because it is beautiful
In 1983, singer Yves Duteil was seduced by Canadian French and he befriended Félix Leclerc. Two years later, he composed a song praising the language that he dedicated to Félix, singing that French "is a beautiful language, with superb words, carrying its history through its accents." This is very true! With its more than 270,000 words, French is a language that evolves every day, whether it is our mother tongue or a language we are learning. And what makes it so unique? The French language uses an estimated 30,000 words, phrases and expressions from other languages, including Spanish, Italian, English, Arabic, Ancient Greek and more. It is practically impossible not to fall for its charms!
Because it is strong
Did you know that nearly 10 million people across Canada speak French? And among these French speakers, many are in a linguistic minority, that is to say that French is not the first official language spoken in their larger community? Thanks to the diverse and carefully selected learning content on Mauril, you can explore the rich culture of these distinct French-speaking communities and find countless opportunities to strengthen the language by choosing to speak, live, create, work and study in French across the country.
Because it is unifying
Each year, the number of French speakers across Canada increases thanks to the accessibility and diversity of educational courses and tools, but also thanks to the many immersion programs that allow children — and their parents — to begin learning the language. For all adopted French speakers, the key to acquiring and maintaining language skills lies in daily practice and interactions. It is, therefore, through the creation of French-speaking spaces, educational tools like the Mauril app and events like Francophonie Month, that French speakers are freed from linguistic isolation and people are allowed to proudly express their identity and their attachment to the language.
Did you know that each province and territory has a Francophonie flag that represents its French-speaking community? Can you identify these flags? Give it a try!
In short, whether your motivation for learning and speaking French is work, travel, community or simply a love of the language, I invite you to do it proudly! Happy International Francophonie Day!